Coastal Housing Partnership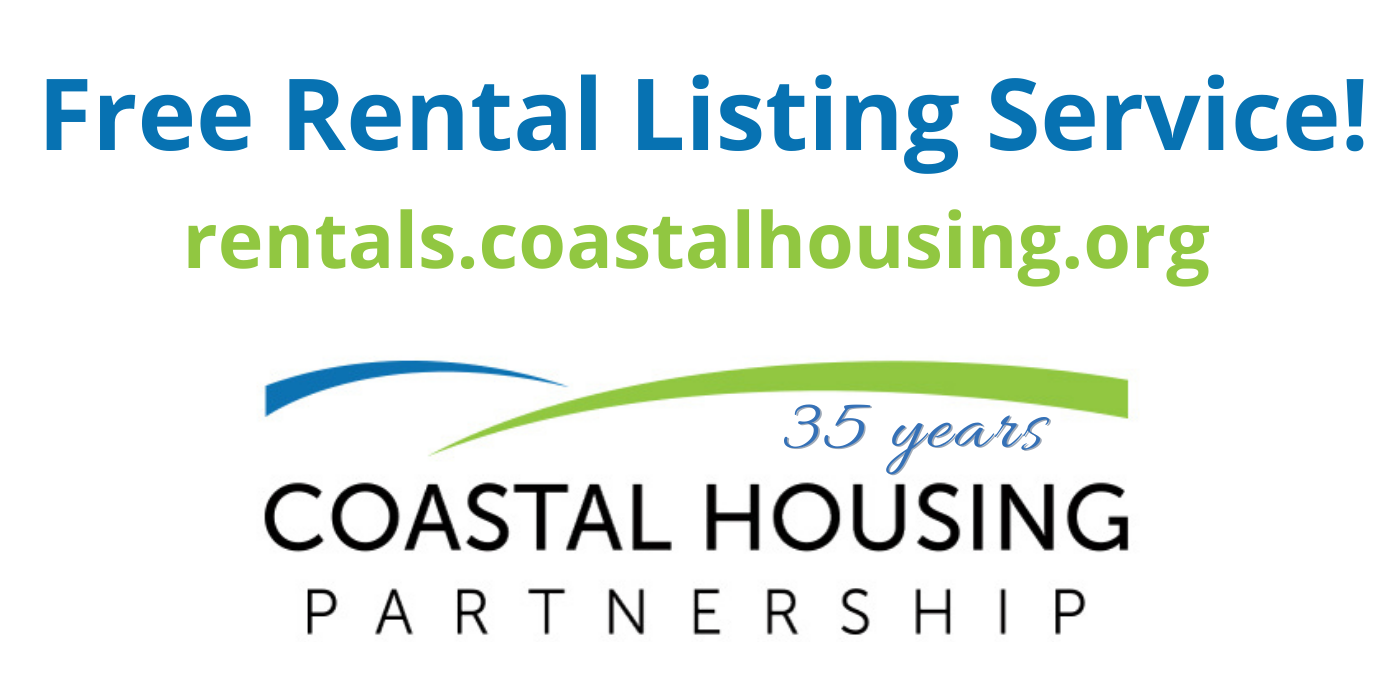 hosted by nonprofit Coastal Housing Partnership (main website www.coastalhousing.org)

Feature your

residential property vacancies to 45,000 local Santa Barbara and Ventura County employees!
This rental site is FREE for local landlords
to post their residential rental listings
in Santa Barbara County and Ventura County.
Benefits to landlords using this Rental Listing Site:
Targeted audience of local employees
Easy to publish properties
Ability to archive property listings for future use
Ease of copying listing for properties with multiple vacancies
Effective alternative to other national platforms
To create your account and start listing your property:
Click on Coastal Housing Rentals. Click the Landlord button. Once you have registered, you will receive an email to verify your account. (If you do not see the email, check your spam or junk folders). Once you verify your account you can click 'Add Property' at the top and list your rental unit(s).
For information on how to post your rental listings, click on the link to our short Instructional Video . You can also contact Kym Paszkeicz, our Program Manager who can assist you over the phone or on zoom. Her contact information is Kym@CoastalHousing.org or 805-450-5698.
"A terrific resource! It takes about 2 minutes to register and about 5 minutes to post a rental property! It will be viewed by the employees of Coastal Housing's 60 local member companies that employ 45,000 local workers!
Bob Hart, Association of Realtors
"Coastal Housing Partnership's rental site is easy to use, and they provide a high quality of rental prospects because their renters are employed with excellent local employers."

Jason Sunukjian, LYNX Property Management, Inc.