Back to Products & Services
Legal Action Fund
Legal Action Fund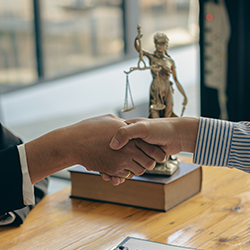 The SBRPA Legal Action Fund allows SBRPA to preserve and protect your rights and ability to provide quality housing for your residents. Funds are used to retain counsel and helps with other legal expenses which can include court filings, litigation costs and general legal advice. Protect your Rental Property Investment. Please Contribute. While the suggested minimum donation is $100, please consider contributing significantly more.
Why is the Legal Action Fund a valuable investment for you?
As of April 2023, the County now requires you pay a tenant 3 months rent for tenant displacement assistance. The State requires only 1 month. We are fighting to reduce your tenant displacement expense to match the actual moving costs tenants incur. What is at stake for you? Significantly more than $100. In making your contribution, please remember it is 2 months of rent you have at stake.
---