Back to Events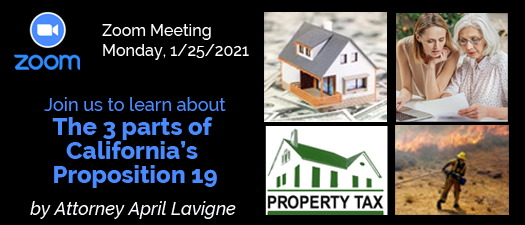 Zoom Meeting: Special Presentation on Prop 19
Join us to learn about the 3 parts of CA Prop 19
Monday, January 25, 2021
Event Details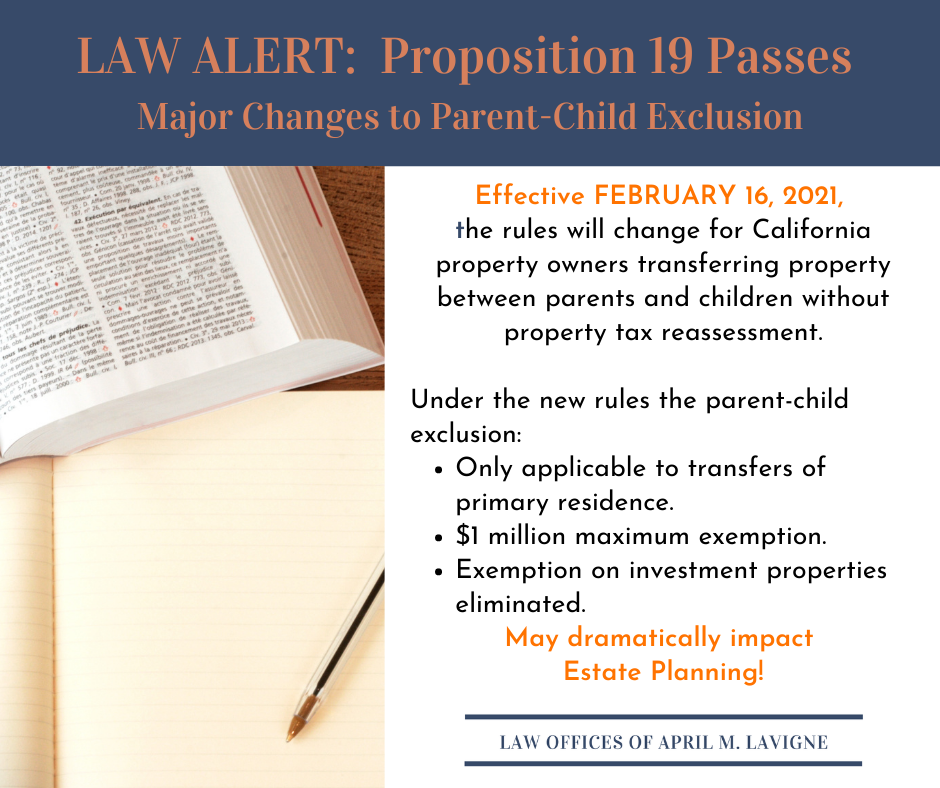 Meeting ID: 929 7761 8675
Please Join us for a special presentation on Monday, 01/25/2021, by Attorney April Lavigne* who will discuss the THREE PARTS OF PROP 19:
Basis Transfer (Expanded)

Parent Child Exclusion Limitation (all but eliminated)

Protection of Fire Services.
NOTE: The meeting is free, but you must register to attend.
For More Information: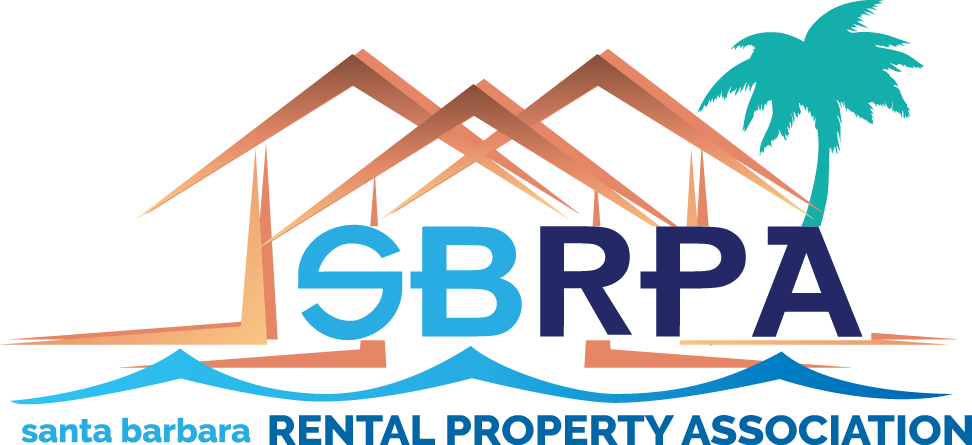 123 W. Padre Street, Suite D
Santa Barbara, CA 93105
United States
805.687.7007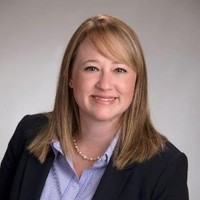 Ms Lavigne is a Santa Barbara attorney with a practice focus on:
Estate Planning (Wills & Trusts) & Estate and Trust Administration

Property Law

Business and Corporate Law
I focus my practice in the areas of Estate Planning, including wills, trusts, durable powers of attorney, and advanced health care directives; Estate Administration, including probate, trust administration, and trust litigation; Property Law, including property tax reassessment and exemption issues; Contracts; and Business and Corporate law. My clients will tell you I have a strong attention to detail, exceptional client care, and provide straightforward legal advice.
I joined a boutique Santa Barbara law firm in 2005, while studying estate planning at UC Santa Barbara's paralegal program, and continued studying law at Santa Barbara College of Law while working as a paralegal. I graduated from Santa Barbara College of Law in December of 2011 earning a specialization in business law. After being admitted to the bar in 2012, I focused my practice in estate planning and administration issues. My extensive experience as paralegal gives me a unique perspective on client needs, service, and case management.

In March 2020 I opened my own practice and continue to serve Santa Barbara and the Santa Ynez Valley.