Back to Events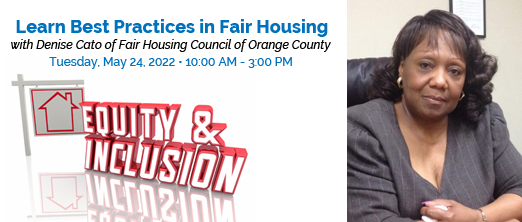 Fair Housing Program
Join us to review Fair Housing Laws & Best
Practices for Fair Housing!
Tuesday, May 24, 2022
* Registration open until 5/23/22 at 12:00 PM ()
Event Details
FAIR HOUSING SEMINAR
Learn Best Practices in Fair Housing
Topics will include:
• New Fair Housing Laws
• Successful Fair Housing business practices and tools to maximize profits and minimize liabilities
• How Fair Housing laws apply to tenants with disabilities and families with children
• How to update your management policies and property rules to comply with Fair Housing Laws
• How Fair Housing can serve as a resource for owners and managers.
This course will now be available on Zoom! If you plan on attending through Zoom please make sure to choose the "Zoom" option when purchasing your ticket.
Member: $ 95.00
Non-member: $175.00
For More Information: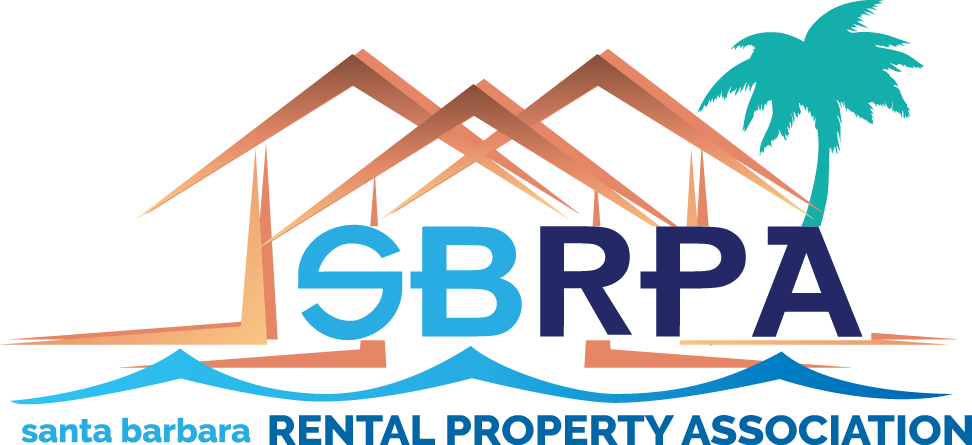 123 W. Padre Street, Suite D
Santa Barbara, CA 93105
United States
805.687.7007
Denise Cato, CEO Fair Housing Council of Orange County
Denise Y. Cato has been the President/CEO of the Fair Housing Council
of Orange County since June of 2008 (and is recognized throughout
Southern California as a fair housing advocate). Denise Cato has more
than 30 years experience in the fair housing arena and has worked for
various fair housing agencies including the San Fernando Fair Housing
Council, Fair Housing Foundation of Long Beach, Westside Fair Housing Council and the Fair Housing Council of Orange County. Denise has
served over 9 years as a member of the board of directors of the
National Fair Housing Alliance. Denise is considered an expert in fair
housing and has extensive experience from both the apartment
owners and fair housing agency's perspective. Denise is also a Fair
Housing Trainer and has provided fair housing and property management training to numerous property management firms, the Apartment
Association of Greater Los Angeles, the Apartment Association of
Orange County, the Apartment Association of Southern Cities, and the
Code Enforcement Department of the City of Los Angeles.
Denise's hobbies include traveling and spending time with her three
grandchildren. When Denise is not busy watching MSNBC and sometimes holding her own political commentary side show you can find her
over on the SCY-Fi channel enjoying some great fictional TV.