Back to Events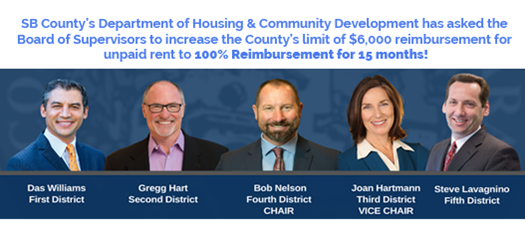 SB County ERAP (Emergency Rental Assistance Program
Significant ERAP developments. Learn more at the meeting.
Tuesday, April 20, 2021
Zoom Meeting link will be provided upon registration
Event Details
ASSISTANCE FOR COMMERCIAL
In Santa Barbara County, on April 6th the County Board of Supervisors approved Commercial Rental Assistance for Santa Barbara businesses with between six (6) and fifty (50) employees. In preparation to launch, The Santa Barbara Foundation is currently developing the application. FUNDS ARE LIMITED! FIRST COME, FIRST SERVED
BE PREPARED TO APPLY. Sign up for tomorrow's 1:30 zoom program on Tuesday April 20 at https://www.sbrpa.org/events/sb-county-erap-emergency-rental-assistance-program.
Carlos Jimenez, the County's Specialist for this CDBG Capital Programs and Senior Community Development Program Specialist will describe how to qualify for commercial rental assistance.
ASSISTANCE FOR RESIDENTIAL
PLUS: Very significant development in County's Emergency Rental Assistance (ERAP) for residential delinquent rents.
Many Owners applied to the
State
program, because Santa Barbara County has only been providing $6,000 in reimbursement. However,
the State is potentially NOT
going to provide Santa Barbara County owners with ERAP funds for 4-6 months; actually great news for Santa Barbara property owners because the County's Department of Housing & Community Development has requested the County Board of Supervisors to increase the County's limit of $6,000 reimbursement for unpaid rent to
100% REIMBURSEMENT FOR 15 MONTH'S RENT! (the last 12 months delinquent rent and for 3 months in the future.)
Final approval is pending on the County Board
of Supervisors' Consent Agenda for Tuesday April 20. However,
apply now
! As of today, the County has $9,450,000 ERAP dollars remaining. First come, First served. Get your delinquent tenants to apply immediately to the County ERAP,
even if you have already applied to the State
.
www.unitedwaysb.org/rent
Learn more from Edward Teyber, Program Specialist for the County's Housing & Development.
For More Information: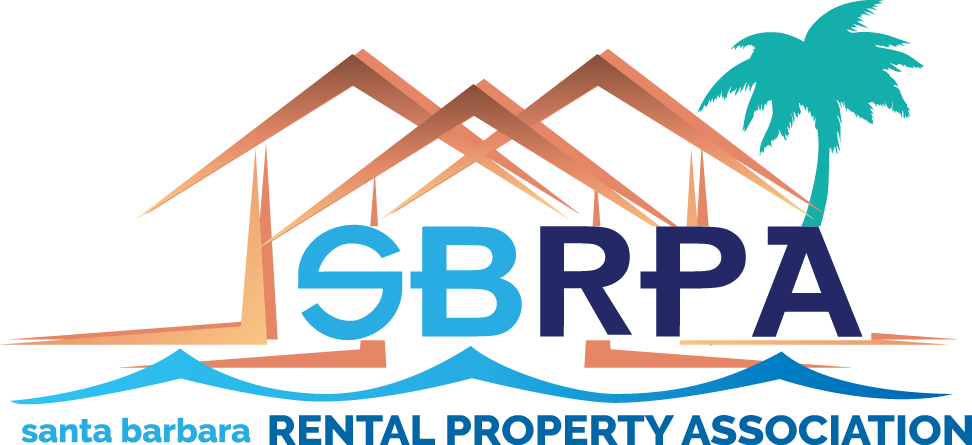 123 W. Padre Street, Suite D
Santa Barbara, CA 93105
United States
805.687.7007
Edward Teyber graduated from Pace Law School in 2014 (J.D. cum laude, Certi#cate in Environmental Law). At Pace Law School, Edward was Research & Writing Editor for the Pace Environmental Law Review, Treasurer of the Real Estate and Land Use Law Society, and a student attorney in the Pace Environmental Litigation Clinic. Edward's note, Incorporating Third Party Green Building Rating Systems into Municipal Building and Zoning Codes was published in the Spring 2014 Pace Environmental Law Review. Before law school, Edward studied in the University of California Santa Barbara's environmental studies program with a concentration in sustainable development (B.A. cum laude). Edward is admitted in the State of New York (2014), Southern District of New York (2015), and the State of New Jersey (2017).